School is one of the most dangerous places for gay and lesbian youth in South Africa. In South Africa, violence and bullying perpetrated by families contribute to high dropout rates among LGBTI youth. Gay, lesbian, bisexual, transgender* and questioning (GLBTQ) youth face tremendous adversity in a society that privileges heterosexuality and demonizes and oppresses other sexual identities and expressions. Within this culture, to identify as GLBTQ is to be marked deviant and unnatural, marginalized, and to be harassed. Between and , the Youth Risk Behavior Surveillance study surveyed teens in grades nine through 12 in nine states about their sexual orientation, and found that between 90% and 94% identified as heterosexual, 1% to 3% identified as gay or lesbian, 3% to 5% of teens identified as bisexual and 1% to 5% stated that they were unsure of.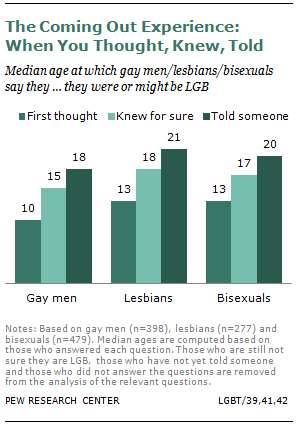 Check out our interactive infographic to see progress toward the Lesbian Gay Bisexual and Transgender Health objectives and other Healthy People topic areas. Improve the health, safety, and well-being of lesbian, gay, bisexual, and transgender LGBT individuals. LGBT individuals encompass all races and ethnicities, religions, and social classes.
Bisexual gay lesbian youth
orientation and gender identity questions are not asked on most national or State surveys, making it
bisexual gay lesbian youth
to estimate the number of LGBT individuals and their health needs. Research suggests that LGBT individuals face health disparities linked to societal stigma, discrimination, and denial of their civil and human rights. Discrimination against LGBT persons has been associated with high rates of psychiatric disorders, 1 substance abuse, 23 and suicide.